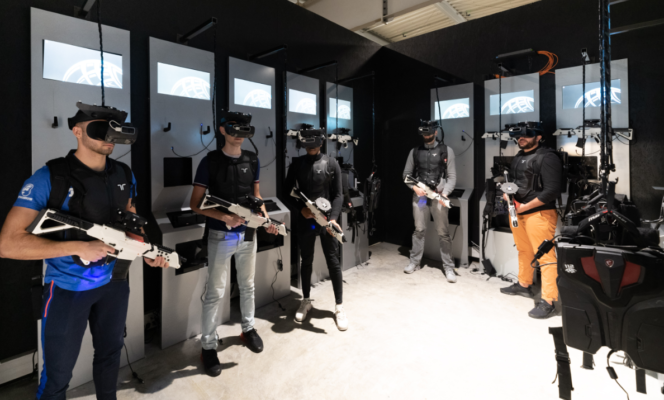 The Manor of the Damned is an original experience from Terragame that gives a group of players the opportunity to enter a different world in the largest game spaces as a team! The goal is to save a family held captive in the manor by facing zombies, ghosts and evil creatures. Will you be able to survive and escape the manor alive?
Using a high-end virtual reality headset and a special weapon coupled with revolutionary technology, each player will choose their character/avatar. The entire team will then be plunged into a dark and gloomy 600m² manor specially tailored for the experience.
Form teams of 4 to 8 players and enter the manor to face the zombies and creatures that haunt the place. At the end of the activity, each player can compare their score and the best performances are rewarded every month!