Discover Terragame Experiences
Every experience takes place in a 400m² space privatized by groups of 4 to 6 players.
Terragame Center of Tournai
The Terragame Center in Tournai located on the Lille / Tournai border has the largest virtual reality games room in the world. In an area of ​​750m², each participant (per group of maximum 10 players) evolves in a virtual world in which everything seen and experienced in the game is reproduced in real size using special partitions.
Equipped with state-of-the-art wireless equipment and a high-end VR headset, players are immersed in a virtual world of unprecedented immersion in which everything around them can be used: Feel the vibrations of a vehicle, the blowing of the wind, touching the walls, opening the doors, hiding behind the furniture to survive, …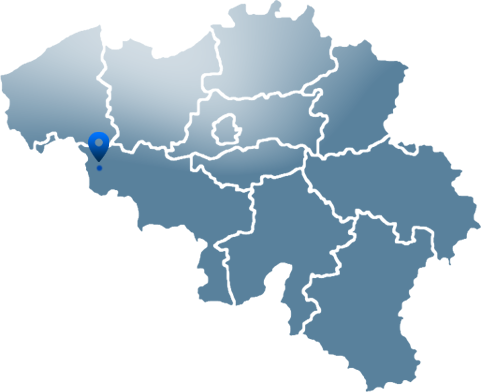 Opening hours for the center "Tournai" :